YakTrak was a clear standout against other solutions we looked at.
Energy client
Employee coaching software that powers the performance of your people
Deliver higher performance and build a more agile workforce by developing your people on the job. YakTrak wrangles all the information you need to build capability and delivers the insight you need to power the development of your people.
Create your own path to performance with YakTrak.
Ready to give YakTrak a go?
Get in touch and we'll give you a tour around YakTrak
Deliver with on-the-job coaching
Coaching software designed to develop your teams where it matters – in the workplace
Enable learning and development where it happens most, on the job
Gain visibility over the conversations and goals that build capability
Sustain high performance by motivating employees with regular tracking and feedback
Embed coaching into the daily experience of your workforce
Create a coaching culture inspiring leaders to coach and teams to learn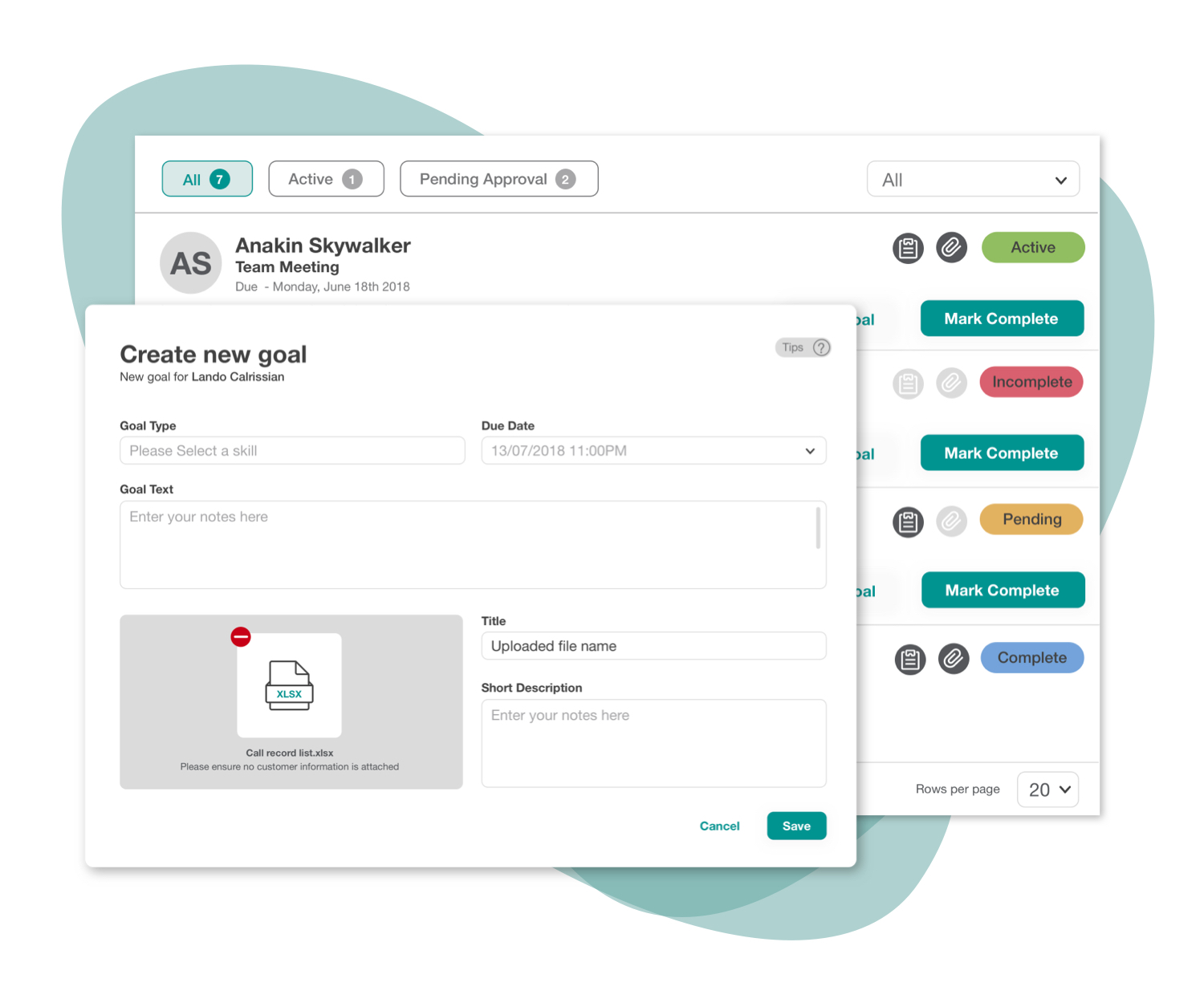 Easily track and report on your employee coaching program
Powerful visibility to measure the success of training conversations
Track, measure and coach for specific results
Keep the focus on targeted outcomes
Make a difference where it matters with visibility over what's working and what isn't
Support targeted performance training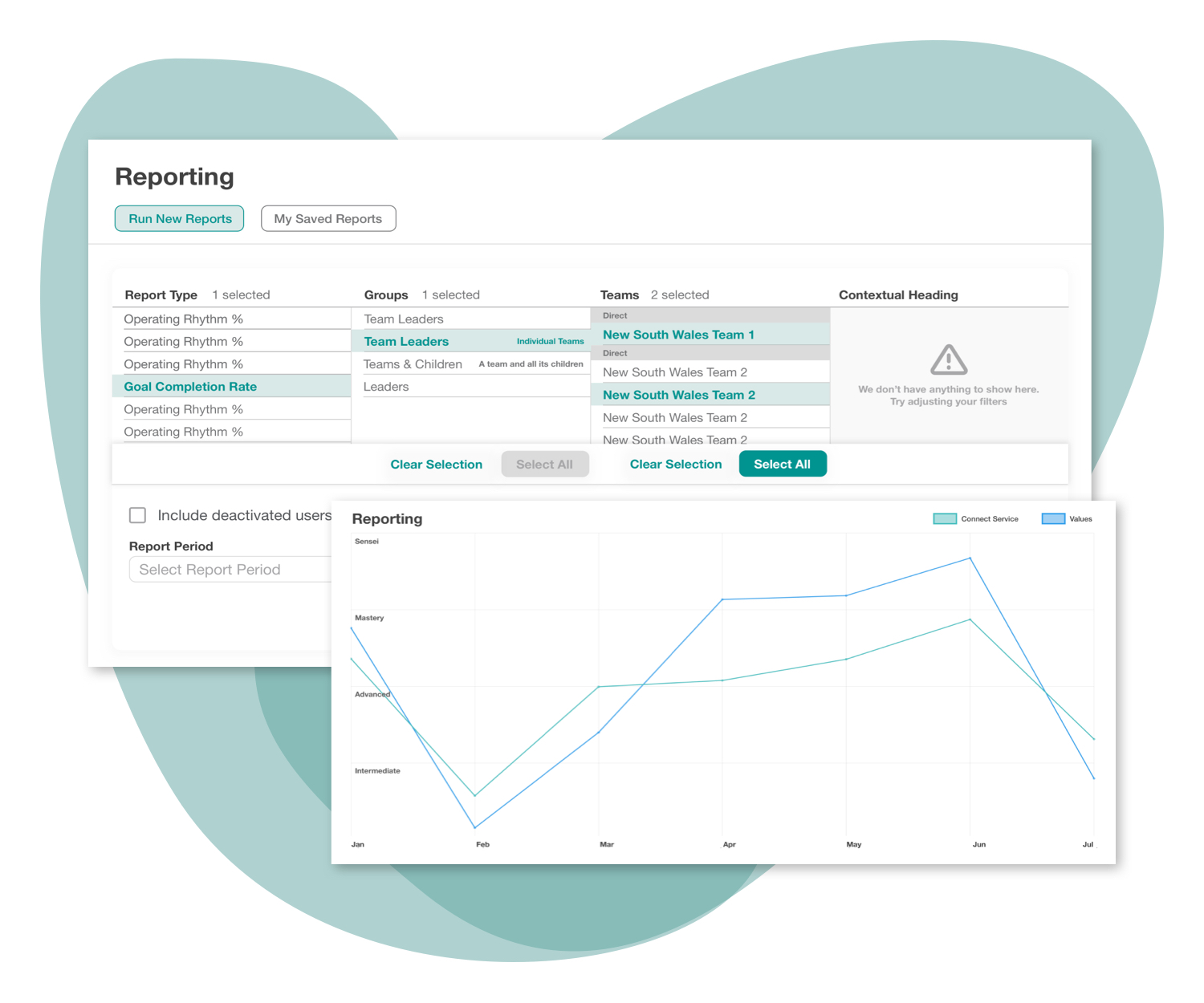 Drive sales outcomes
YakTrak works with some of Australia's largest contact centres to drive better customer interactions
Deliver a program that will transform customer conversations with on-the-job coaching for specific behaviours
Build the capability your frontline staff need to make a real difference to sales
Deliver better customer service by focusing for the outcomes you want to see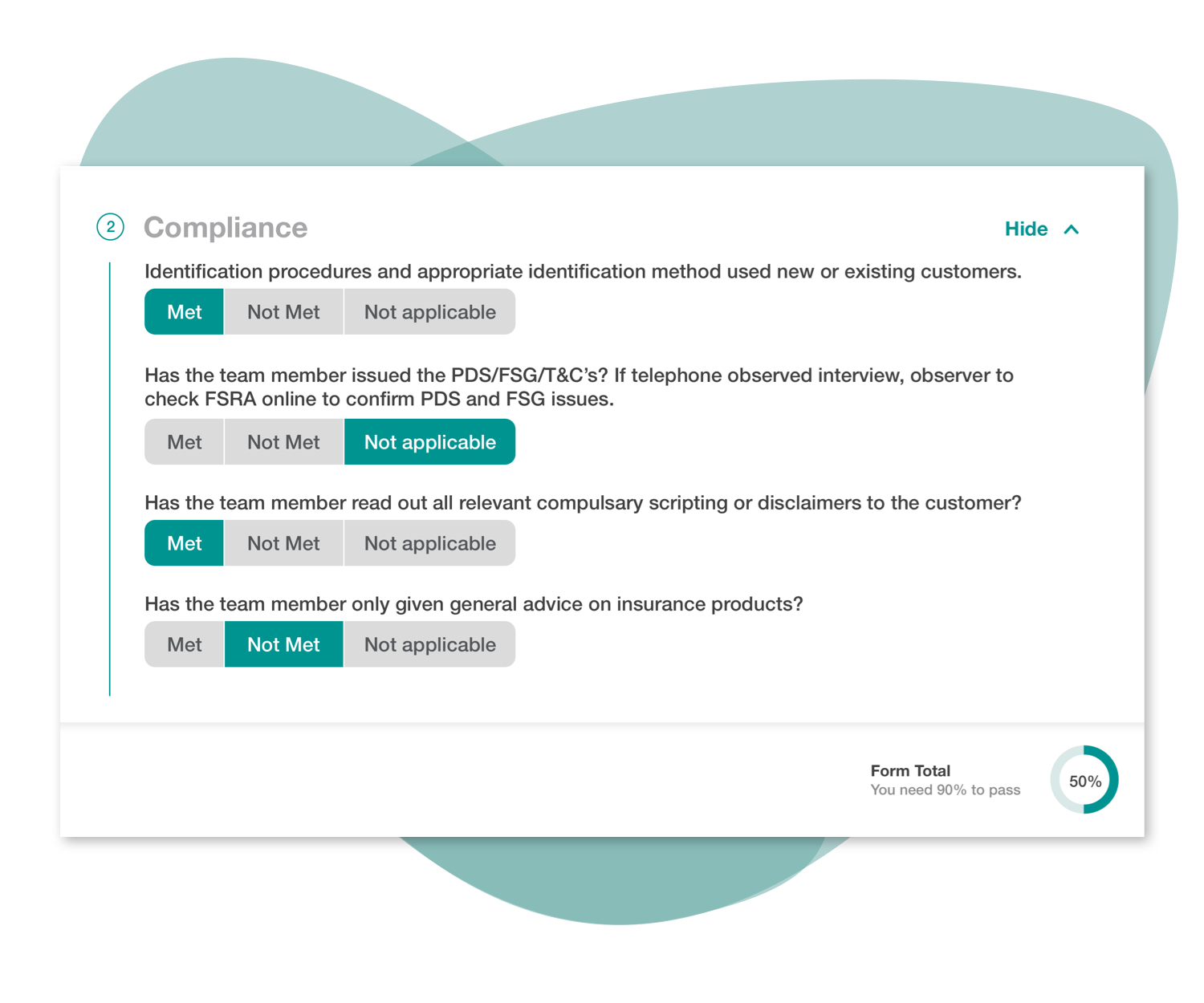 Transform performance management
Support teams to deliver their best – and they will
Engaged and capable employees deliver higher performance – YakTrak encourages regular capability conversations so your frontline knows what they need to do and have the support they need to succeed
Measure the results of coaching programs so you'll know if your program is delivering results
YakTrak's powerful real-time reporting gives leadership insight into the quality and quantity of coaching activity – and the corresponding lift in capability and outputs
Help leadership get results
YakTrak's coaching software drives capability
Leaders who use YakTrak see faster speed to competency and higher, sustained output
HR departments notice improved retention rates and higher staff engagement
Businesses see sustained results – YakTrak's software sets up an operating rhythm and builds it in the workday routine so that coaching becomes a habit
Helps management, leaders and employees to deliver one goal at a time
Supports leaders to focus on the behaviours that drive performance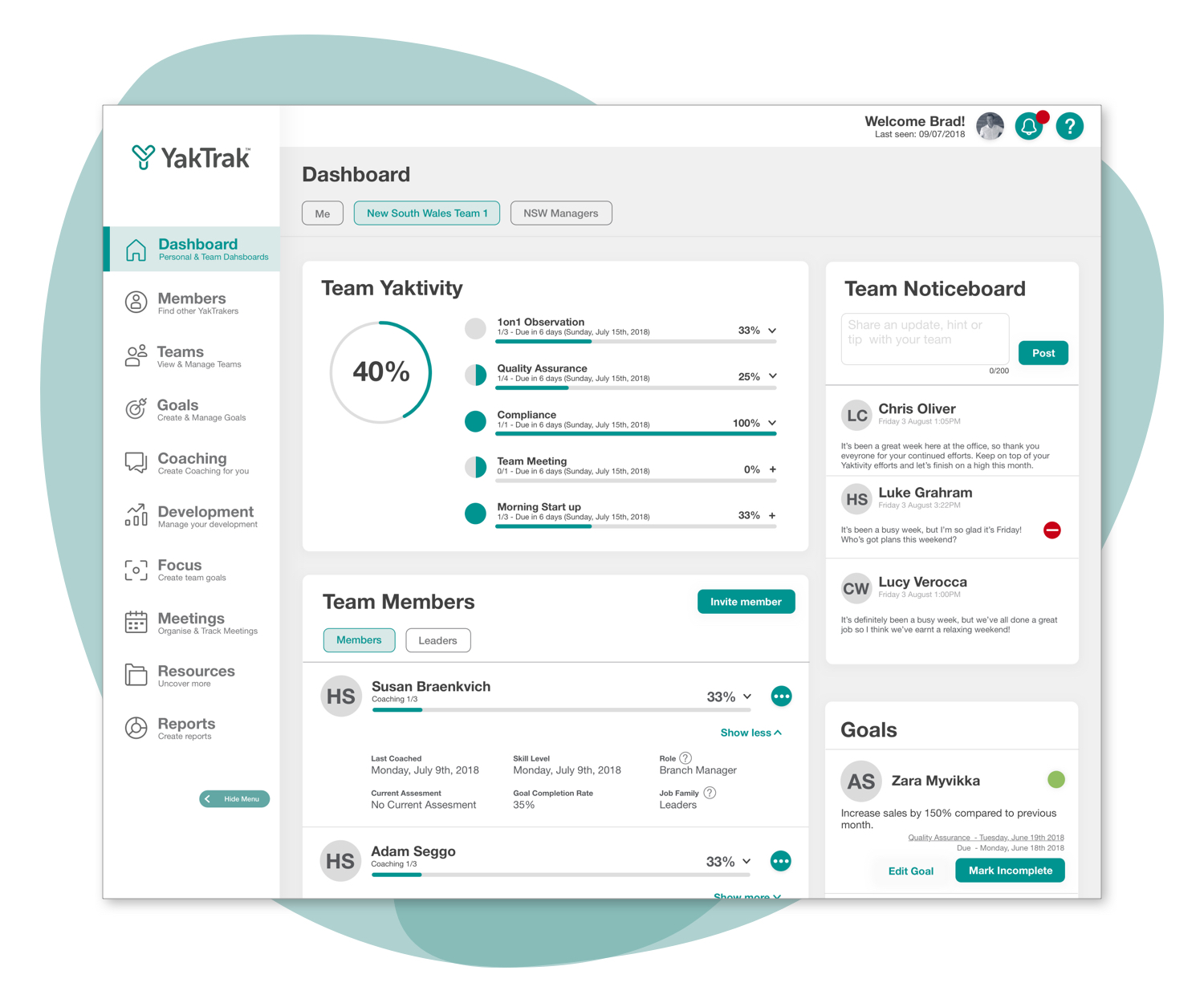 Give employees power over their career goals
Team members take accountability for their own development
YakTrak gives staff responsibility and visibility over their own development program
Encourages teams to think about specific goals and coach for daily improvements
Easy to use and gives tangible results – you'll want to keep using YakTrak
Improves adoption of HR programs and engagement with training
Contributes to higher workplace engagement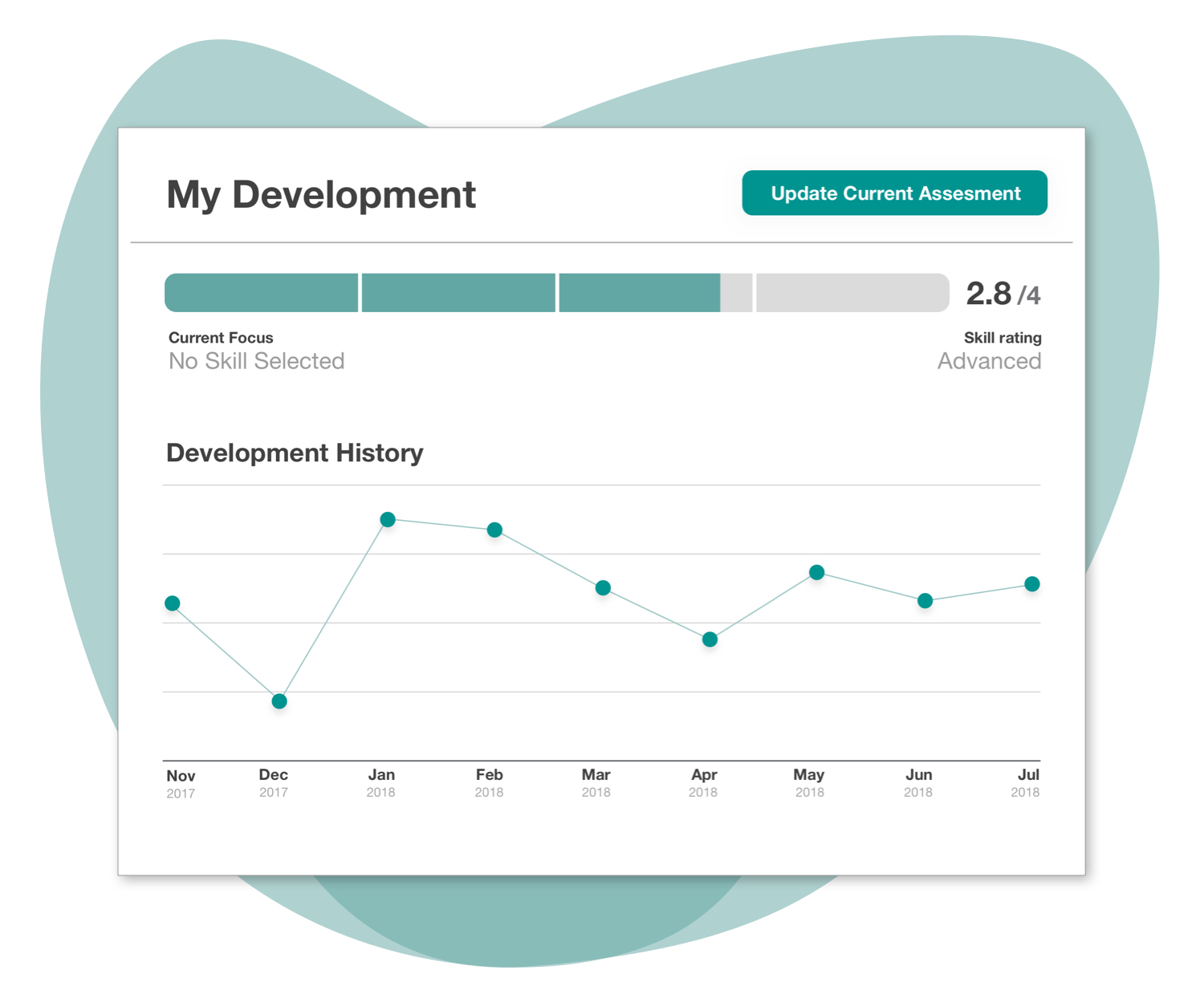 YakTrak's coaching software isn't like other systems
Software that's easy to implement and simple to use
Dashboards provide daily insights
Innovative UI supports daily usage
Optimised for mobile teams, phones and tablets
Team members can choose from a diverse range of avatars
APIs to support your integration needs
Single sign-on (SSO) to reduce log-in fatigue
Streamlined onboarding process with WalkMe to maximise adoption
Software that's easy to install and grows with your business
We can have you up and running in a week – and because we're deliberately agile, you won't be stuck with a bulky system that'll be too hard or expensive to update in the future.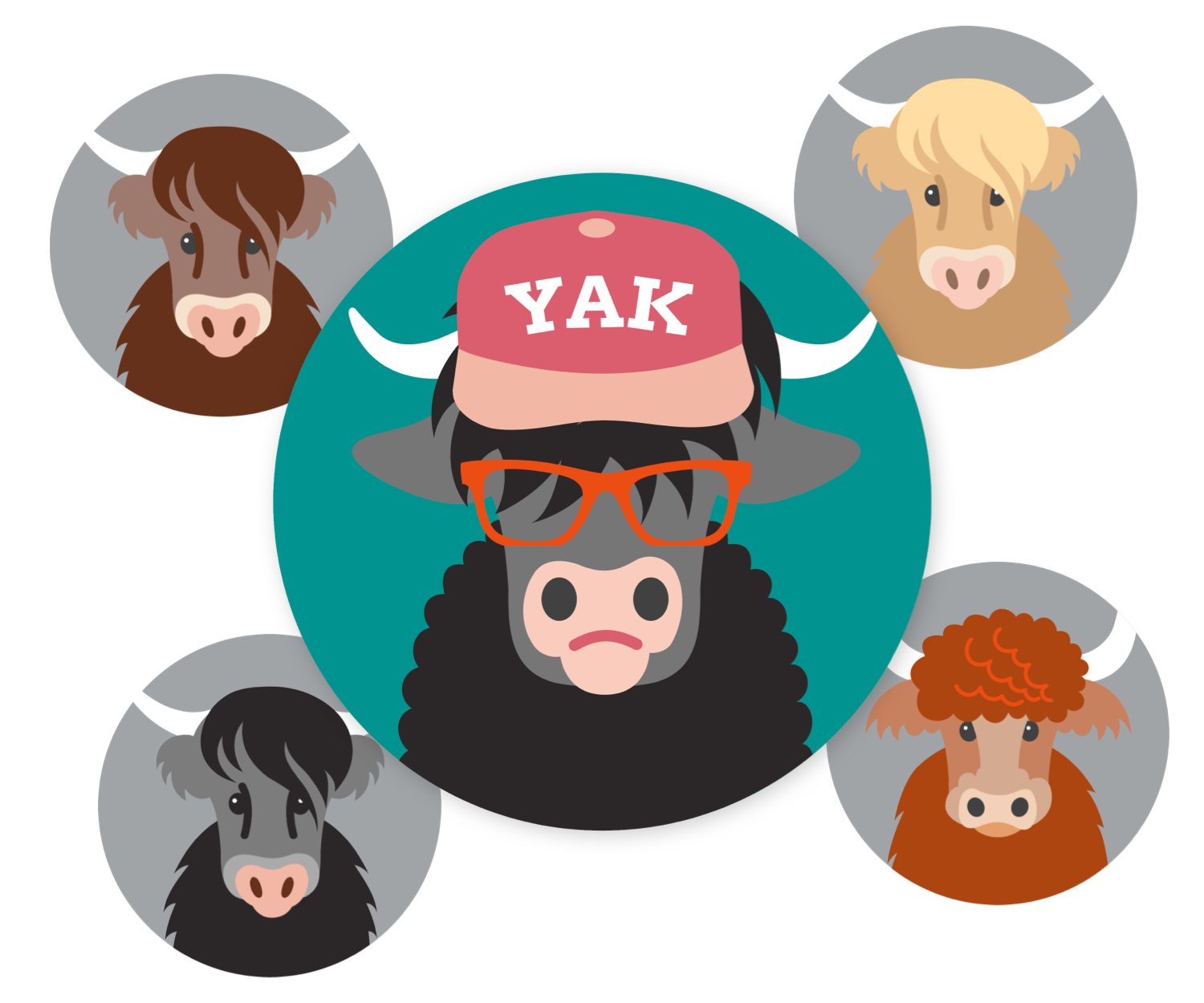 "YakTrak was a clear standout against other technology solutions due to its out of the box functionality and intuitive design which made it incredibly easy to embed. YakTrak provides an insightful overview of the adherence and quality of our coaching and development cadence." 
– Sean Francis, Engagement and Communication Lead, EnergyAustralia
Frequently asked questions
Who uses YakTrak?

YakTrak collaborates with customers in highly regulated sectors including:

Banking
Finance
Superannuation
Insurance
Energy

We're working with some of Australia's largest contact centres to drive better customer interactions. We've helped:

EnergyAustralia's contact centre become number 1 in Australia by embedding a coaching culture
BankWest to lift revenue (YakTrak users recorded a 30% lift in revenue compared to non-users)
Improve coaching, team meeting attendance, engagement and sales at Bupa

The platform helps track and set goals and provides powerful visibility over the conversations your teams are having. We can tailor YakTrak to provide you with the outcomes your business needs.

What can I do to deliver impressive performance outcomes?

At YakTrak we know that improving performance relies on a trio of factors:

Improving employee engagement: an engaged employee is more likely to consistently deliver – they are more likely to reach their goals and help their peers to reach theirs
Providing clarity around expectations: by letting your employee know what they are expected to do to improve their performance, they're more likely to do it
Supporting teams when and where they need it: consistent targeted feedback helps to keep an employee on track, improve capability and reach their goals.

YakTrak is specifically designed to track and measure goals, encourage the conversations that build understanding of expectations and support employees to reach their outcomes.

Customers who use an on-the-job training program with YakTrak's software to support conversations see results.

How can I improve my performance management approach?

Give your teams clarity on the behaviours you want to see and then coach them to succeed. Developing employeeswhile on the job will deliver the performance you want to see, where it counts. Using YakTrak will help:

target key goals and associated skills
address unwanted behaviours in a constructive way
ensure your teams practice new behaviours, and
commit to building new skill sets and expertise.

Using YakTrak with regular coaching means you'll build a framework for regular feedback and helpful conversations – this means that team leaders and team members are more likely to stick to the program.

In what ways does YakTrak help leaders and managers be better at coaching?

People feel better when they get better at what they do. That's true at all levels of an organisation.

YakTrak supports management and leadership to become better coaches. With YakTrak, leaders in on-the-job training roles are inspired to keep learning too. With practice they improve their coaching skills!

YakTrak helps leaders to:

Observe teams
Track and measure for specific goals and behaviours
Develop a rhythm that provides regular feedback and encouragement

YakTrak supports leaders to observe and coach their team members. Establishing a coaching cadence means management and leaders build coaching into their workday.

How does YakTrak empower an employee?

Implement a training and mentoring framework that encourages staff to think about their next career steps, supports them to progress and acknowledges their wins.

When an employee uses YakTrak software they'll get regular feedback and be supported to stick to their training and coaching conversations.

How does YakTrak improve conversations?

YakTrak measures the organisational cadence so leaders and frontline staff know when coaching conversations are coming and helps to make sure that they're having them regularly.

Regular, genuine conversations focused on measurable behaviours leads to a better coaching experience. Regular coaching can help team members improve their customer conversations too by focusing on one behaviour at a time.

What are the best ways to keep people focused on reaching their goals?

Tracking goals, measuring outputs and reporting to stakeholders keeps everyone focused. YakTrak's powerful real-time reporting gives leaders insight into the quality and quantity of coaching activity – and the corresponding lift in capability and outputs.

When goals are met celebrate talent and reward success before moving onto the next goal. Match your wins to on the job training and celebrate.

How can coaching be used in the workplace?

Engaged and capable employees deliver higher performance outcomes and on the job coaching is super-effective at both engaging people and improving capability.

Regular coaching and consulting with teams helps management and leaders build trust with front line employees. Teams are more likely to develop a clear understanding of what needs to be done to improve performance and are more likely to be recognised for achieving goals. YakTrak's software specifically supports on-the-job coaching helping to drive employee engagement.

What are the best coaching programs?

Traditional performance management that's centred on annual reviews and people development programs that are delivered with off-site training programs often won't deliver the long-term results you're looking for.

Great coaching programs work when they're connected to the daily operational reality of your workplace. On the job coaching supported online by YakTrak provides sustainable high-performance outcomes.

YakTrak's software platform provides a positive addition to your existing training by embedding key activity, through coaching, whilst back on the job.

Wrangling all the information you need to build capability can be a challenge, YakTrak delivers the insights you need to power the development of staff. YakTrak lets you create your own unique path to performance.

What's the best way to set goals?

Keep your program focused. Focusing on all measurable outputs can become confusing. Setting goals related to specific outputs leads and focusing on 1 to 3 key behaviours will provide sustainable results.

Target driven goals might work in the short-term, but the key to long-term improvement is focusing on the actions and behaviours people need to demonstrate to improve performance. If people knew what they had to do to reach their targets, they'd be doing it already.

How hard is it to set YakTrak up?

Our software platform is easy to set up and use. We co-create for the best outcome for your business:

Our responsive rapid ideation means we'll get you a solution quick smart
The software is easy to implement for both 'out of the box' and tailored solutions
Cost-effective to customise and simple to maintain
Effortlessly integrates with APIs and other HR software
Customisable forms track the data that's important to your business

What are YakTrak's safety and security features?

YakTrak's safe and secure – with all data kept in Australian-based data centres
YakTrak's a cloud-based application, so there's no need for local installation nor private hosting
On top of our powerful coaching features we've added superior protections to keep your data safe and set up workflows for compliance reporting
We're ISO27001 accredited
Ready to give YakTrak a go?
Get in touch and we'll give you a tour around YakTrak