The big secret in life is that there is no big secret. Whatever your goal, you can get there if you're willing to work.

Oprah Winfrey
Develop your people with YakTrak's people development software
Building employee capability can be a wild and woolly task. YakTrak wrangles the information you need to power the development of your people.
Create your own unique path to performance. It's time to get on track with the Yak.
Ready to give YakTrak a go?
Get in touch and we'll give you a tour around YakTrak
Improve people development
Help your people to deliver their best 
Encourage regular development conversations so people know what they need to do to succeed
Support learning and training where it happens most, on the job
Maximise performance while minimising conduct risk
See ongoing improvements and a sustainable lift in capability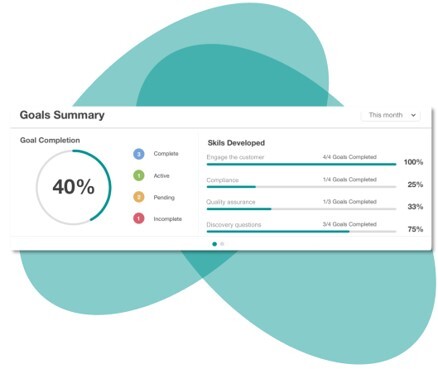 Give leadership powerful insights
Gain superior visibility and insights into what your teams are doing
Create workflows that mitigate conduct risk and remediate breaches with coaching
Bring all development activity, forms and documentation into the one place for oversight over employee performance
Give executive teams the knowledge and tools to improve outcomes
Accurately track behavioural outputs and professional development
Leaders can track goals, measure behaviour and easily report so management can adjust and refine coaching programs to maximise capability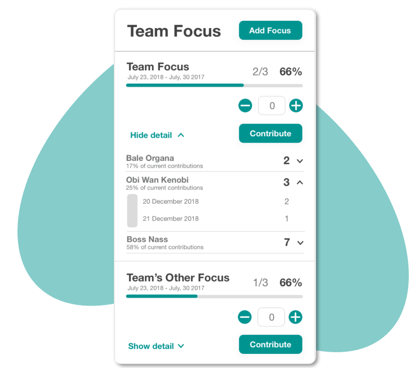 Set your business up with a powerful executive tool
Watch your organisation grow with YakTrak
Get real-time insights into the learning and development conversations leadership are having with their team every day
Gain clarity over the behaviours that require developing that shift the right sales or service metrics
Obtain superior insights over the conversations your frontline is having with customers
Mitigate conduct risk with powerful audit trail and workflow capabilities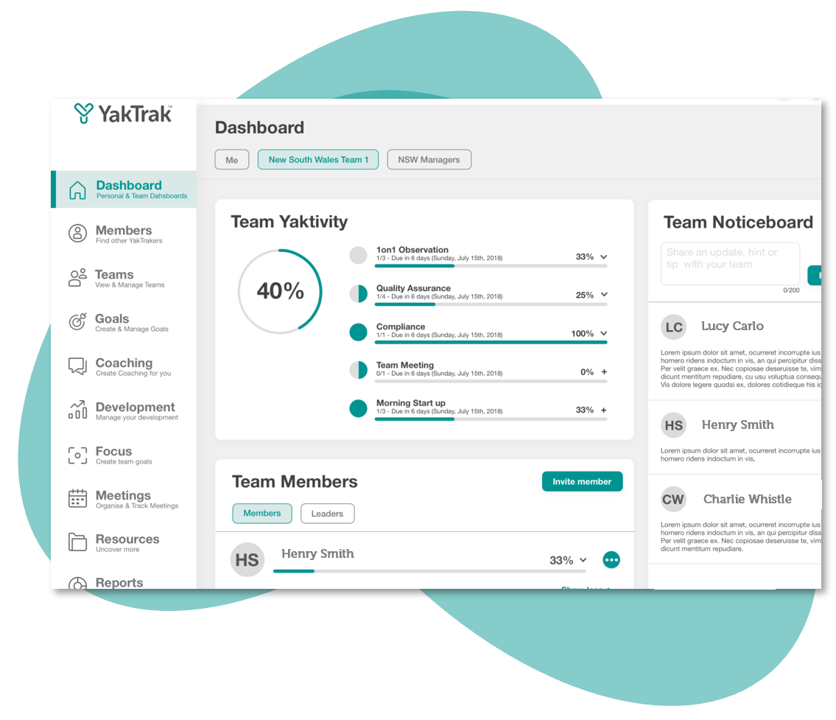 Get the most out of workplace training and learning
Keep the focus on behaviours where they truly matter
Develop a consistent rhythm for coaching and build it into the workday routine
Inspire leaders to coach and team members to learn
Focus on developing the behaviours that drive capability
Instil a collaborative approach to training and output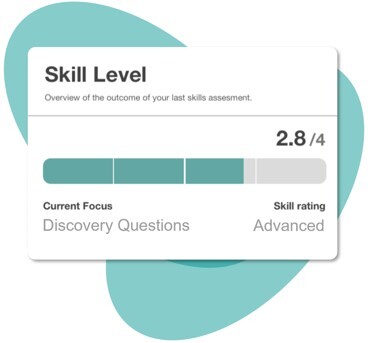 Support people to reach career goals
Drive positive change for your business and staff
Motivate staff with regular tracking and feedback
Encourage employees to think about their longer-term personal career goals
Support leaders to help staff reach objectives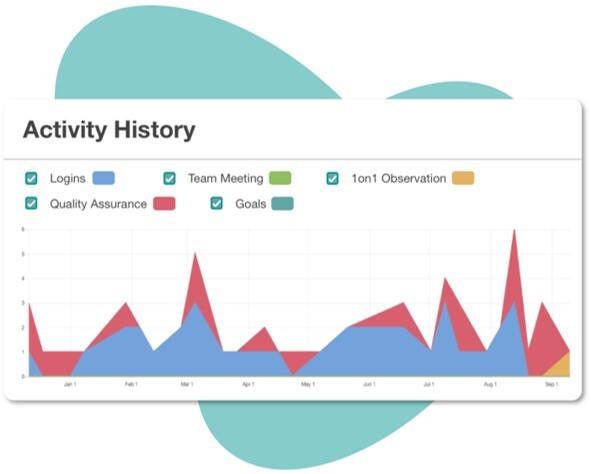 Lift employee engagement
Create a collaborative culture focused on performance
Create a coaching culture where ongoing learning becomes a habit
Empower people to take control over their own development
Help organisations celebrate success, build capability and engagement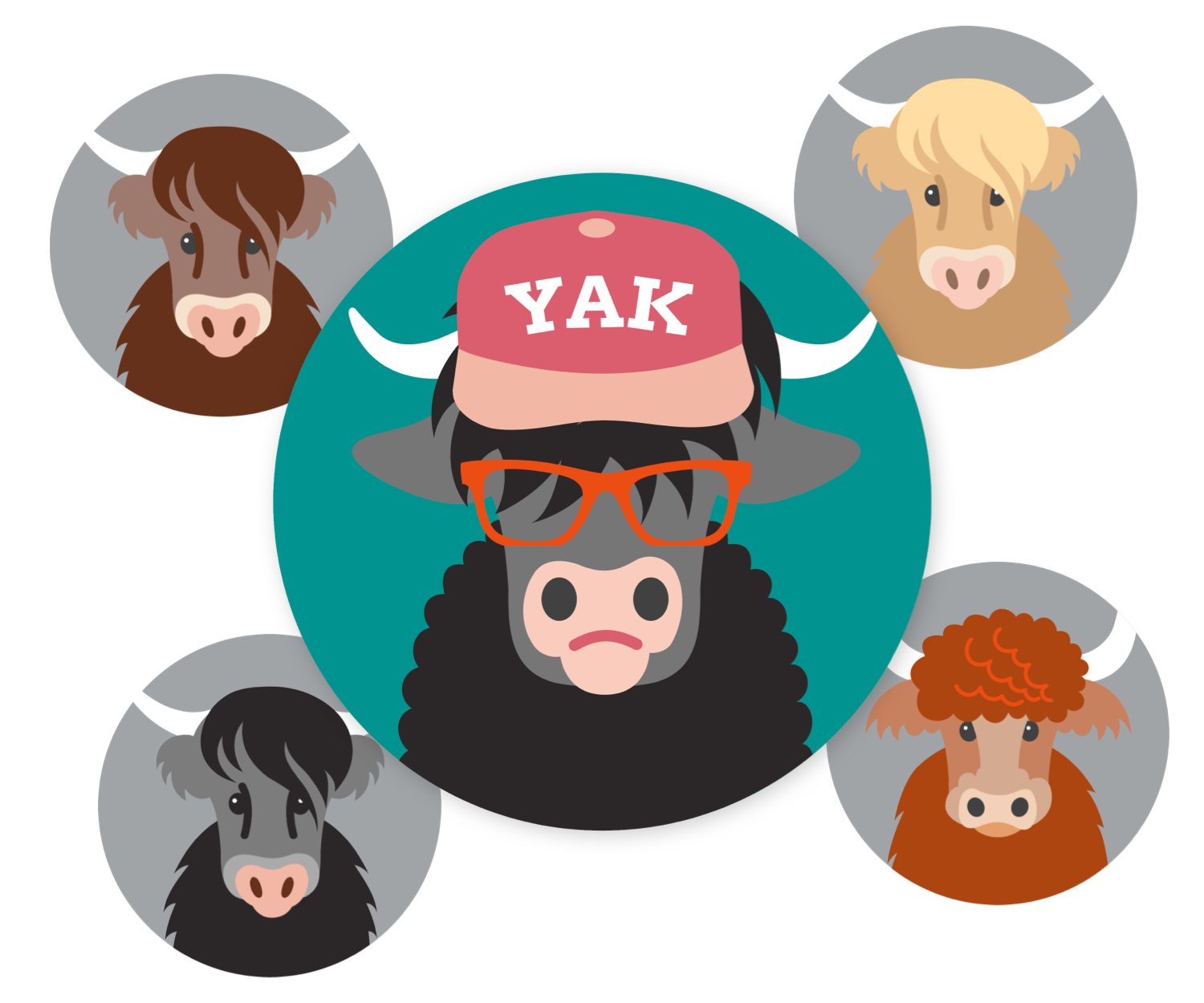 Ready to give YakTrak a go?
Get in touch and we'll give you a tour around YakTrak
YakTrak isn't like other employee development systems
We can have you up and running in a week – and because we're deliberately agile, you won't be stuck with a bulky system that'll be too hard or expensive to update in the future.
See all team development goals on one dashboard
Innovative UI supports daily usage
Optimised for mobile, phones and tablets
Users can choose from a diverse range of avatars
APIs to support your integration needs
Single sign-on (SSO) reduces log-in fatigue
Onboarding process with WalkMe maximises adoption
Grows with your business
FAQs
Why should organisations develop people on the job?

90% of what we have learnt in our working life has been learnt by doing, on the job.

Yet most businesses leave this opportunity for learning to chance, leading to little behavioural change. Many businesses invest in management systems that track the 10% (formal training) leaving the remaining 90% to chance. That's where YakTrak comes in. Use YakTrak to:

Track goals and development conversations improves performance
Help leaders understand where they need to spend their time to drive results
Provide clarity around expectations
Empower your management team by giving them the coaching career resources and professional guidance they need to develop their people

What is a people development strategy?

An organisation's people development strategy can develop staff to their full potential. It can include workshops and programs that take place out of the work environment and should be supported by on-the-job training.

We've seen that strategies are successful when they are focused on embedding the behaviours that leadership want to see in the workplace. To do this effectively a regular coaching program that focuses on the inputs that you want to see will deliver sustained higher outputs. In fact, employees report that organisational performance management systems are more effective when managers coach team members (McKinsey).

Don't focus on all measurable outputs at once – instead get sustainable results by setting goals related to specific behaviours that drive the desired outputs. The key to long-term improvement is focusing on the actions and behaviours staff need to demonstrate to improve their outputs.
Use YakTrak to help give your frontline and management the tools they need to develop – one step at a time.

How do you develop an employee?

Effective people development plans involve more than running training workshops. (The 70:20:10 rule developed by Morgan McCall, Robert Eichinger and Michael Lombardo advances the widely accepted idea that only 10% of learning and development takes place in a training room while 90% happens on-the-job with the support of leaders.)

Your business can develop its workforce with coaching – focusing on where the behaviours matter:

Ensuring goal setting is managed in a sustainable way
Tracking outputs and recognising success
Giving managers and team leaders the resources to coach staff
Setting up a consistent rhythm to ensure coaching stays on track

YakTrak supports businesses to improve speed to competency with powerful systems to:

Provide notifications so coaching becomes a habit
Improve visibility over the activities leaders undertake with staff
Help leadership understand where they need to spend their time to drive maximum results

What are the essential steps for developing a workforce?

Focus on where leaders can coach employees can deliver powerful improvements. To do this a company should, for example:

Embed learning and coaching into the daily routine of its workforce
Motivate with regular goal setting and feedback
Track and monitor coaching progress and outputs
Use systems, like YakTrak's, that provide visibility and establish a regular coaching rhythm

How does YakTrak support HR and management?

Our platform provides the following benefits for those in charge of managing company outputs:

Establishes a consistent operating rhythm and cadence – embedding learning and coaching into the daily routine of your workforce
Promotes sustainable progress by motivating your frontline with regular goal setting and feedback
Drives improvement in customer satisfaction

People are more likely to use software platforms when they can see immediate benefits. YakTrak is easy to use and gives tangible results. Ensure your workforce is clear about what they need to do and give them the resources to succeed with YakTrak.
Ready to give YakTrak a go?
Get in touch and we'll give you a tour around YakTrak