YakTrak was a clear standout against other solutions we looked at

Energy Client
Discover YakTrak's employee coaching software
Gain improved performance outcomes by focusing on the continual development of your people online. Deliver sustained high performance and better business results. Create a more agile workforce and reduce your organisation's exposure to risk.
YakTrak's employee coaching software provides you with the online tools to support the ongoing development of your people, by:
empowering staff to take control of their own learning,
supporting leaders to observe and coach their team, and
providing managers with increased visibility over on-the-job training and development.
Deliver impressive ongoing performance outcomes
At YakTrak we know that improving performance relies on a trio of factors:
Improving employee engagement: engaged people are more likely to consistently deliver – they are more likely to reach their goals and help their peers to reach theirs
Providing clarity around expectations: by letting people know what they are expected to do to improve their performance, they're more likely to do it
Supporting people when and where they need it: consistent targeted feedback helps to keep people on track, improve capability and reach their goals.
Engaged and capable employees deliver higher performance outcomes.
On the job coaching is super-effective at both engaging people and improving capability.
As people take part in on-the-job training they work together towards shared goals. With regular coaching management and leaders build trust with front line employees and can help staff develop a clear understanding of what needs to be one to improve performance.
YakTrak's software specifically supports on-the-job coaching.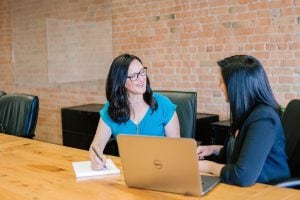 Training and feedback on-the-job builds capability by:
Developing clear expectations and shared goals
Identifying the specific areas people need to improve and developing a plan to achieve provides clarity on what your people need to do. Clarity around expectations helps staff feel secure and open to development opportunities.
This can lead to:
targeted skills development
more experience in new areas
an ability to address unwanted behaviours in a constructive way
practice new behaviours, and
building new skill sets and expertise.
Collaborating to work on improvements
They say 'a problem shared is a problem halved' for good reason. Staff at all levels – C-Suite, managers and front line staff – are working towards the same overall business goals. A collaborative approach to training means everyone works together to build success.
Building a framework for regular feedback and helpful conversations
As people work towards their goals, consistent feedback and open communication gives people the support they need to succeed. Letting people know when they're on track – or when they're not – helps them to stay on course.
Empowering people to take charge of their learning and development
Collaboration and effective communication builds trust. This trust lays a foundation for people to take responsibility for their own learning!
Tracking and reporting
To get the most out of targeted performance training, you'll want to track, measure and coach for specific results. On the job training that's underpinned by a system for tracking and reporting delivers, because:
people's goals stay front of mind
people development is focused on targeted outcomes, and
tracking and measuring enables refinement of training to make a difference where it matters.
Improves employee engagement by:
Building a culture of continual learning
Embedding a culture of continual development leads to a workplace culture focused on people trying to be and do their best, while working towards share goals. People are more likely to help their colleagues and peers achieve goals when development is a focus.
Strengthening relationships
By creating a genuine culture of trust through regular feedback and shared goals relationships are strengthened.
Acknowledging wins
By tracking goals against staff output, you'll know when people are meeting and exceeding expectations. Celebrate wins and you'll start to build engagement, a happier workplace and inspire your staff.
Enabling people to take power for their learning and performance
Give people accountability and responsibility and you'll see results. You'll also see higher workplace engagement.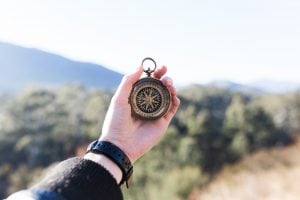 Use YakTrak's employee coaching software to better develop your people where it matters
Keep the focus on outcomes where they truly matter – in the workplace.
With our software you can:
Improve client conversations – we're working with some of Australia's largest contact centres to drive better customer interactions
Grow sales – coaching your front line staff to have more focused customer conversations makes a real difference to improving sales
Deliver better customer service – satisfied customers lead to improved outcomes for your business
Transform the culture of your workplace – happy people who know what they are expected to do and are supported to deliver their best will lead to:

faster speed-to-competency
higher, sustained output
improved retention rates, and
higher staff engagement.
Help your HR team deliver a performance management program that works
People development programs often don't work.
Too often they're focused on a standalone online or in-room training program that's not connected to the daily operational reality of your workplace. These programs fail to deliver sustainable high-performance outcomes.
YakTrak provides a positive addition to your existing training by embedding key activity whilst back on the job as well as complimentary performance management tools.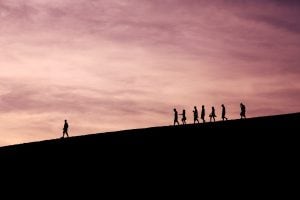 YakTrak delivers sustained performance improvement for clients by:
Developing a consistent rhythm for coaching:
People development can easily drop off the radar for many clients. YakTrak's software sets up an operating rhythm and builds it into the workday routine. Coaching becomes a habit.
Helping management, leaders and employees to deliver one goal at a time:
Focusing on all measurable outputs can become confusing. Setting goals related to specific outputs leads to concentrated effort and sustainable results.
Supporting leaders to focus on the behaviours that drive performance:
Target driven goals might work in the short-term, but the key to long-term improvement is focusing on the actions and behaviours people need to demonstrate to improve performance. If people knew what they had to do to reach their targets, wouldn't they'd be doing it already?
Providing visibility and insight over coaching:
Finding a system that tracks coaching goals, conversations and outputs is essential. YakTrak provides powerful visibility to measure the success of training conversations. By knowing what's working and what's not – you can deliver targeted results.
Read about the key drivers to shifting behaviour
Inspire your leaders to be great coaches
People feel better when they get better at what they do. That's true for people at all levels of an organisation.
YakTrak supports management and leaders to become better coaches. With YakTrak, team leaders in on the job training roles, are inspired to keep learning too. With practice they improve their coaching skills!
Management and team leaders serve a key function as coach such as:
Observing teams
Determine areas for improvement
Identifying areas that are working
Collaborating with their people to develop specific goals
Supporting team members to deliver on their goals
Providing regular feedback and encouragement
Tracking performance
Helping staff to address problematic behaviours
Acknowledging wins and improvements
Coaching creates a shared understanding about what people need to do. YakTrak supports leaders to observe and coach their team members.
This approach helps to keep both managers and employees on track!
Establishing a coaching cadence means management and leaders build coaching into their workday. So, leaders become better coaches too.
Inspire your team members to learn
YakTrak gives people the support they need to take control of their own learning.
YakTrak empowers team members, setting them up for success by:
Creating a shared understanding of the goals team members and leaders are working towards
Ensuring people know what they are expected to do
Providing tools and support needed to learn new skills, practice new behaviours and increase knowledge and ability
Building trust with leaders through regular feedback and consistent coaching conversations
Implementing a coaching and mentoring framework that encourages staff to think about their next career steps
Establishing a culture of continuous learning and development
Tracking progress – and acknowledging wins.
Improve the conversations your employees are having
YakTrak offers a unique feature. It measures the organisational operating rhythm – or cadence.
By doing this leaders and front line staff know not only when conversations are coming up but also make sure that they are having them regularly.
Regular, genuine conversations focused on measurable behaviours leads to a better coaching experience for your team members.
Celebrate talent and reward coaching success
Tracking goals, measuring outputs and reporting to stakeholders keeps everyone focused. YakTrak's powerful real-time reporting gives leaders insight into the quality and quantity of coaching activity – and the corresponding lift in capability and outputs.
That means you can match your wins to on the job training and celebrate!
Join some of Australia's largest businesses to coach your employees to deliver their best
YakTrak collaborates with customers in highly regulated sectors to improve the outputs of their contact centres. Some of Australia's most recognisable brands are using our platform.
We're partnering with customers in banking, finance, superannuation, insurance and energy to transform their workplaces through coaching.
Here's a quick snapshot of some recent successes. We've helped:
EnergyAustralia's contact centre become number 1 in Australia by embedding a coaching culture
BankWest to lift revenue (YakTrak users recorded a 30% lift in revenue compared to non-users)
Improve coaching, team meeting attendance, engagement and sales at Bupa
Our employee coaching software is used by some of Australia's best contact centres.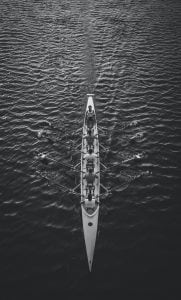 Deliver a coaching program that will transform your work culture
YakTrak enables learning and development where it happens most, "on-the-job."
YakTrak is easy to use and gives people tangible results. People are more likely to use HR platforms when they can see immediate benefits – leading to more widespread adoption of HR programs and engagement with training.
We're super proud of the results our customers achieve as they've used YakTrak to set up a coaching culture in their businesses. We love to see clients use our software to drive genuine transformational change.
YakTrak can drive real change for your business too. The platform:
Genuinely helps team leaders and employees reach performance goals
Tracks conversations and goals so people know where they need to change and what they need to do to improve their performance
Supports sustainable high-performance by motivating people with regular tracking and feedback
Establishes a consistent operating cadence – embedding coaching into the daily experience of your workforce
Encourages people to think about their longer-term career outcomes and coach for daily improvements
Creates a coaching culture – instilling continual learning and engagement in the workplace
YakTrak's employee coaching software isn't like other enterprise systems
We've developed a unique solution supporting on-the-job learning.
The platform helps people track and set goals and provides powerful visibility over the coaching conversations your teams are having. We can tailor YakTrak to provide you with the outcomes your business needs.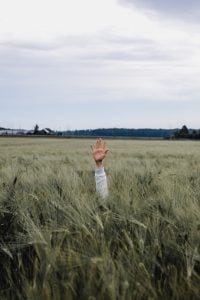 Software tools that are easy to use
Customer-centred design meets the needs of each business we work with and great CX makes it easy to use:
Dashboards provide daily insights
Innovative UI supports daily usage
Optimised for mobile teams, phones and tablets
Developed for diverse workplaces with a range of avatars team members can choose from and accessibility features
Streamlined onboarding process with WalkMe to maximise adoption
Software that's easy to install and grows with your business
Our software is easy to set up. We can have you up and running in a week – and because we're deliberately agile, you won't be stuck with a bulky system that'll be too hard or expensive to update in the future.
We co-create for the best outcome for your business:
Our responsive rapid ideation means we'll get you a solution quick smart
The software is easy to implement for both 'out of the box' and tailored solutions for your business
Cost-effective to customise and simple to maintain
YakTrak software effortlessly integrates with APIs and other HR software
Customisable forms track the data that's important to your business
We'll build an agile solution that can grow and shape to your organisation's needs
It's safe and secure – with all data kept in Australian-based data centres
YakTrak's a cloud-based application, so there's no need for local installation nor private hosting
On top of our powerful coaching features we've added superior protections to keep your data safe and set up workflows for compliance reporting
Contact us and find out how YakTrak's coaching software can support you to create a culture of continuous learning today.